Pudelian Kennels
Boarding kennels, Micro Cattery, Miniature Poodles and Lagotto Romagnolo!
Lot 220 Corncrake Ct, Southern River WA 6110
Daily : 9 am - 10 am, 4.30 pm - 6 pm
Out of hours STRICTLY by prior arrangement only.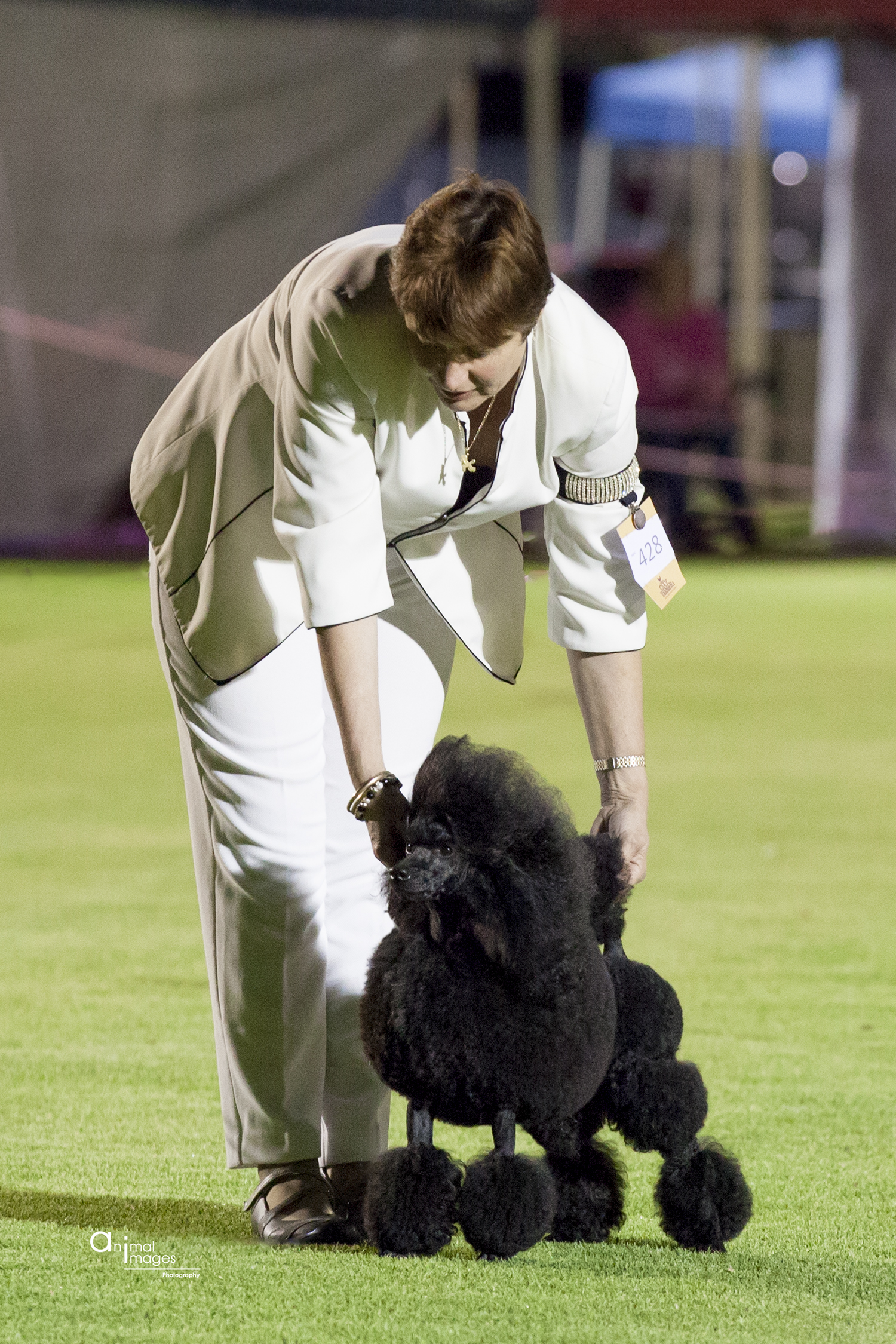 Profile
We are a small kennel and cattery located south of Perth in the Southern River Kennel Area.
We have been involved in dogs (showing, breeding and obedience) for over 30 years. 
Our kennels are an extension of our love for dogs – our cattery just more of the same.  We own two very spoilt British Shorthair cats and a lot of our doggie clients have feline fur children too so this is the natural extension of our service.
Our specialty area is small to medium breeds however large breeds are also taken by special arrangement.
Please phone to discuss your requirements.
Miniature

Poodles and LAGOTTO ROMAGNOLO
All breeding stock DNA tested and health checked prior to breeding – Poodles all PRA Clear, Lagotto also hip scored.

Quality – always striving for better!

Planned litters

House raised puppies

Microchipped, vaccinated, wormed

Registered on the Limited Register with DogsWest (affiliated with the ANKC)

Health, type and temperament our priorities

Ongoing support and advice

Grooming by appointment
(September 2020)  SORRY!!!!!!!!! ..Due to an extensive wait list we are NOT taking any enquiries about either Poodles or Lagotto Romagnolo at this time. 
What do we offer?
 Kennel and Cattery facilities
Licensed

by City of Gosnells for 25 dogs

Airconditioned facility for 4 cats

Individual kennels – no sharing with other people's dogs

Shaded exercise yards

Small and medium breeds our specialty

Grooming facilities available

Veterinary care available 24 hours

Pick up and delivery service available

Fed individually – no competition for food and assurance your pet is being fed CORRECTLY!

Individual / special diets catered for at no extra charge

No extra charge for the administration of medication

Small  facility – family owned and operated – individual attention


It's FEED TIME!
We understand that your pet may require a specially prepared diet or is allergic to certain foods.  With this in mind we do not have any problem with you providing meals for your pet for us to serve.  Please ensure that you label each portion with your name, your pet's name and the portion size for each meal. 

WHAT DO I NEED TO BRING?
Really NOTHING apart from your pet!
If you would like to bring their bed or crate, blankets and toys just note the following:
Do not bring anything that you will miss if it gets broken or destroyed
No toys or cushions with bean bag stuffing
Seriously though….. please ensure that you have:
Sent through your pet's current vaccination or titre test result

Labelled any medication – make sure you have provided enough for your pet's stay

Ensured your pet is up to date with worming and flea prevention

 
CAN I KEEP IN TOUCH? WHAT HAPPENS IF MY PET IS INJURED?
We welcome you to phone, email or message to check in on your four legged family member while you are away. 
If your pet is sick or injured you will be notified AFTER we have sought veterinary attention.  The animals under our care come FIRST. We have a long standing relationship with the two veterinary surgeries that we use and have complete faith in their care.  All accounts must be reimbursed upon departure. 
Grooming
We offer a complete range of grooming from a simple bath and towel dry, nail clipping / grinding, to hand stripping, clipping and breed scissoring. Please follow the link for further information.
Products
We are official agents for Taste Of the Wild kibble and the full range of Melanie Newman Salon Essentials. Please follow the link for further information.
A Bit (well actually a lot) of History
  In 1983 I bought a German Shepherd – her name was Heidi, she was my first pedigreed dog. Unfortunately she wasn't show quality, so undeterred we started obedience. She was a challenge; at every step we met new and interesting ways to do the opposite to what was supposed to happen. Drop on sit stays, roll over on down stays, take the food on food refusal………. needless to say we learned a lot from Heidi.
Some years later another German Shepherd, Torro, joined the team – he made it to CD. I was hooked. He was also my introduction into the show-ring. Until he grew too big that is!
One day at an obedience trial I watched a poodle go over a jump – "all flags flying"……. that experience was to be start of the rest of my life.
In 1991 a black Miniature Poodle, Jasper, came into the family. We tried the show ring but he didn't want to do it. Climbing out of the show trolley was his most perfected skill. Without a show dog but keen to work on my showing skills a partnership was forged with the late Mrs Irene Bellingham and I showed and titled two bitches and one dog with her. Ch Saisonelle Kiss n Tell (Teeka) , Ch Saisonelle Peyton Place (Peyton) and last but certainly not least the stunning apricot male Ch Aprika Captain Scarlet (Imp UK) (Dexter).
Around this time I also titled three toys from Beaujolai kennels – Connor who became Ch Beaujolai Powershift; Riot, Ch Beaujolai Raising a Riot (who passed away just shy of her 17th birthday), and Ch Beaujolai Black In Style, Mercedes.
I love my toys but Miniatures were my first love and a chance introduction by Irene to Jennifer Sculac of Jenuin Miniature and Toy Poodles was to play a major part on who I am today and the success in the show ring and foundation of my kennel.
Jenny put her faith in me, still a definite novice, and a little brown dog Louis came to stay. He retired as multi group and class in show winner Ch Jenuin Firecracker. He was a foundation dog in my kennels – a lovely boy and the first of many dogs that have each found a special place in my heart. I will always value the help Jenny has given me.
Other dogs bred and or titled since then:
Ch Jenuin Magnolia (Maggie May)
Her daughter Ch Jenuin Obsession (Abby)
Abby's daughter Ch Pudelian Decadence (Trinity) – Runner up Best of Breed at Perth Royal Show
Trinity's daughter Ch Pudelian Business Arising (Arianne) – multi class in group winner, runner up to best of breed at 2012 Perth Royal Show to Kate………… (read on……).
Maggie's two sons
Ch Jenuin Art for Artsake – multi group and class in show winner
Ch My Dad's A Yank – multi group and class in show winner
Ch Jenuin Black Stilettos (Stella) – multi class in group winner
Her daughter Ch Pudelian The Barefoot Contessa (Ava) – class in show and multi class in group winner
and following on the tradition…………….Ch Pudelian It's All About Me (Kate) – multi class in group winner, Best of Breed at 2012 Perth Royal Show.
Ch Jenuin Diamond Doll (Ziva)
Ch Jenuin Exteme Design (Brodie)
Their son Ch Jenuin Chocolate Eruption (Callum) – his daughter is Ch Pudelian Business Arising (Arianne is also Trinity's daughter) .
Another little toy came to stay for a while, Jackson, and he too proved his worth becoming Ch Jenuin Hot Gossip.
Also relationships were formed with the late Mark Chapman (sadly gone but not forgotten) and Louise Smith of Luachra Kennels and Ch Luachra Hair Raising (Mitchell) made his mark from his then home base here in Perth and also Nancy van Roon sold me a sweet and more than competent show pup who strutted her stuff to become Ch Sivaro Downright Wicked (Eirlys) – Best of Breed Perth Royal Show
Jenny MacKenzie of Montaires Miniature and Toy poodles has become a close friend. We have recently campaigned Cash aka Ch Montaires You Betcha – son of the top Miniature Poodle in Australia in 2011 Ch Dechine Top Secret (Imp UK), then the VERY TALENTED Macey who is officially Aust Ch Montaires Shes Outa Control (toy) came to join our show team. This friendship is one I value enormously. She is my "rock", a tell-it-how-it-is lady with many years of experience in breeding and showing. Jenny is a continuing influence on me. Pudelian is the home to two new show toys with the prefix Montaires – Sailor (Montaires Hello Sailor) and Kiti (Ch Montaires Kickit Tome). Kiti gained her Australian Champion title at just 12 months of age and she is a powerful big moving bitch with loads of style and confidence.
We have also have been very fortunate to get to know two wonderful ladies overseas – Mrs Doris Backe of Splash kennels Sweden and Mrs Chris Bailey of Jaset kennels in the USA. Our two imported boys, Morgan – Ch Splash Sudden Impact (Imp Sweden) (now dec) and Regan – Aust and Am Ch Jaset Regan Reigns at Pudelian (Imp USA). Morgan has proved himself as a multi class in group winner, had the best temperament anyone could ask for – Morgan was a true gentleman. Regan, now retired and living the live in the South-West was a pocket rocket. He stamped all of his "kids" with a never say die attitude. Looking back two occasions come to mind – his Runner Up in Show at the Poodle 
Another "mini-me" came to stay for a while; he is now known as Aust Ch Montflair Making History (Imp UK) – Slater, he along with Ch Lefay Gotta Be Chocolatte – Harley, were co-owned with Sylvenus kennels. They were special dogs, Slater especially as he took pride of place at the end of our bed each night.
A while ago now Pudelian Kennels took on someone with a totally different look – Miss Sybil the Bull Terrier (Miniature) came to stay. She finished her Championship with a Best In Group win. A super proud moment as it has been more than 14 years since another Miniature Bull Terrier has won Best Exhibit in Group. My thanks to Mrs Deb McLachlan for having the faith in "a poodle person" selecting a puppy to show and allowing me to campaign Sybil. Officially known as Ch Starmin Caramel Delight ROM, she was one very special mini bull !!!!!!!!!!!!!!!!! A rare breed not to be scoffed at! Deb and I have had a whole heap of fun over the years titling too many minis to mention. Our last special "child" being Ch KFS Aphrodite ROM who took her place in history winning Best in Show at the Bull Terrier & Bull Terrier (Miniature) Association of WA Championship Show. 
We also campaigned two Portuguese Water Dogs – Bronson – Ch Bluegrace Bofors In Oz and Imogen – Rulett Aitchtwooh; they did their bit. Bronson was a consumate show dog, Imogen a home body. They have since both passed away but will stay in our hearts forever. 
In December 2017 we lost a dear friend after a short battle with liver disease.  Sue Jackson was a little lady with a huge passion for her dogs – the Lagotto Romagnolo.  We are proud to continue Sue's story with the Lagottos and in 2019 we added the prefix Trufflehunta to breed and present OUR Lagottos. 
Needless the say we love our dogs, take care in planning litters and strive for constant improvement.
Along the way it became obvious to me that I should formalise my love of dogs and I now hold ANKC Championship show judging licenses for groups 7 (Non Sporting), 2 (Terriers). and Group 1 (Toys). I am not currently studying for any additional groups as my commitments to our Governing Council and other committees take all of my precious spare time.
No need to waffle any further – please enjoy some snap shots of our dogs…………………… we strive for perfection and that is it!
What is in print is current or history – the future beckons…………………..
Current show dogs
"Hawk" Ch Pudelian Last Of The Mohicans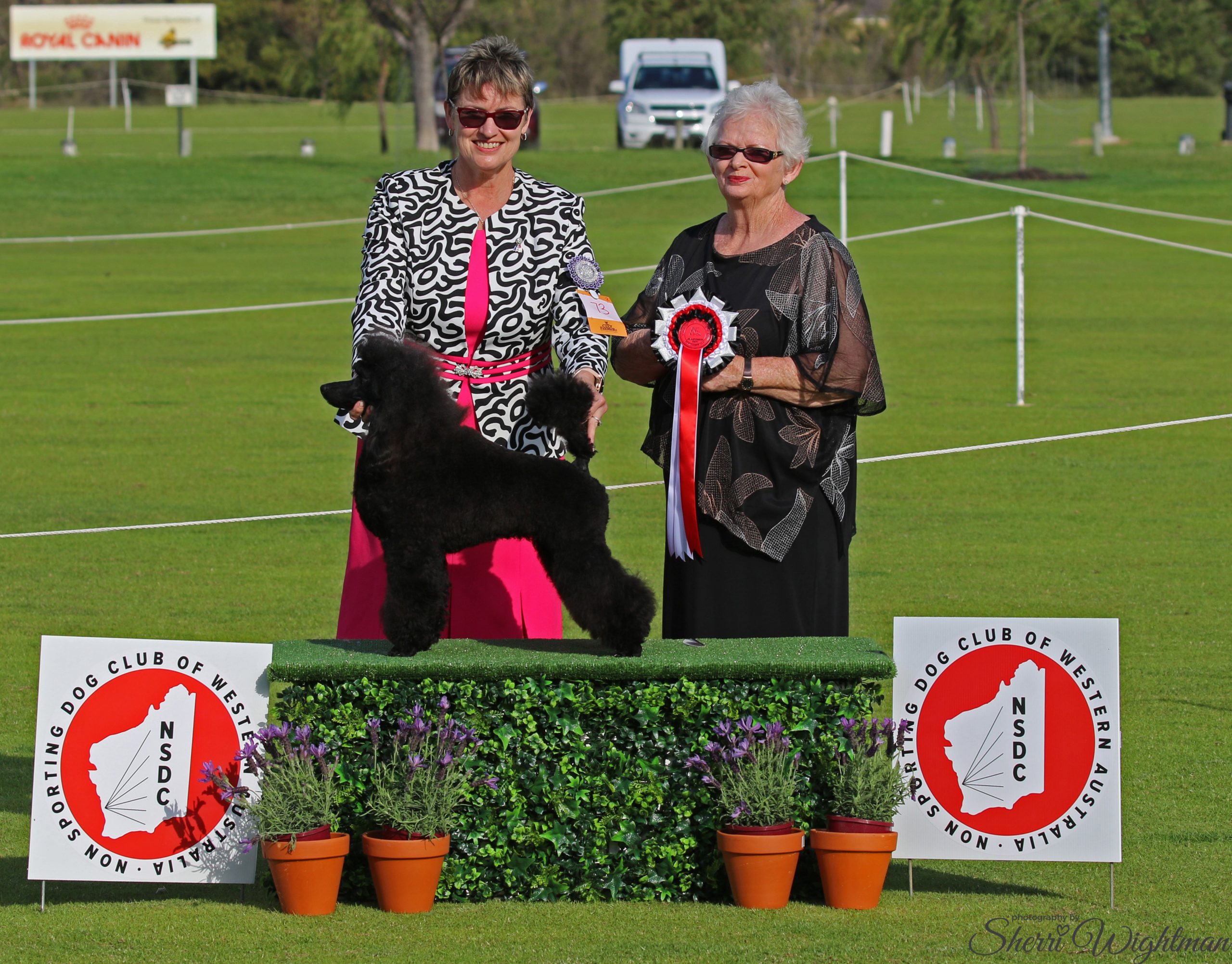 Visit Our Office
Lot 220 Corncrake Ct, Southern River WA 6110